How to fix Windows Feature Update failed - computers with NVMe SSD drives
In cases where the Windows Feature Update (to a new version of Windows 10) is failing for computers configured with NVMe type SSD drives, the fix is to temporarily disable the SMART Self Test feature in UEFI/BIOS. Here's how:
1. When logged in to Windows, hold down the Shift key on the keyboard and select Restart from the Windows Start menu to restart the computer to the Advanced Startup Options menu.
2. From the Advanced Startup Options menu, choose the Troubleshoot option: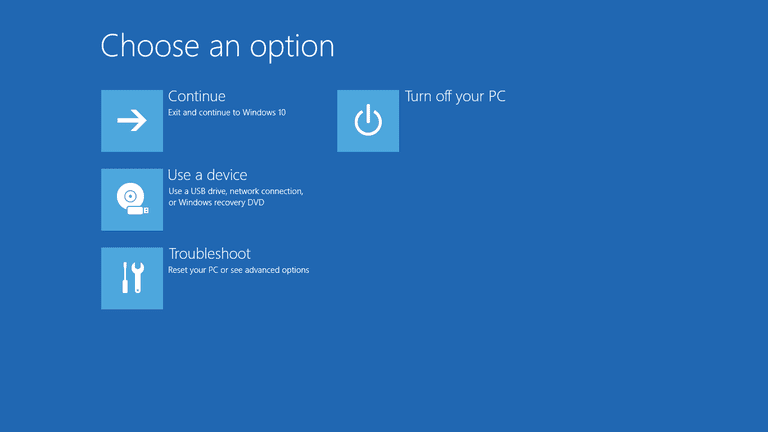 3. From the Troubleshoot menu, choose UEFI Firmware Settings:


4. Select Restart:



5. The computer will restart to the UEFI/BIOS setup utility. The main page looks like this:
6. Using the Right Arrow key on the keyboard (the mouse will not work here), select the Advanced tab/menu and then use the Down Arrow to highlight the SMART Settings option from that menu and press Enter:


7. Press Enter again to open the Enable/Disable option menu, use the Up Arrow to highlight Disabled and press Enter:


8. Press the Esc key to exit the SMART Settings menu.
9. Use the Right Arrow to select the Save & Exit tab/menu. Press the Enter key to select Save Changes and Exit. Press the Enter key again to select Yes:


10. The computer will restart again and return you to the Windows desktop. Now proceed to complete the Windows Feature Update using the Update Assistant or let Windows install automatically.