Presentation Details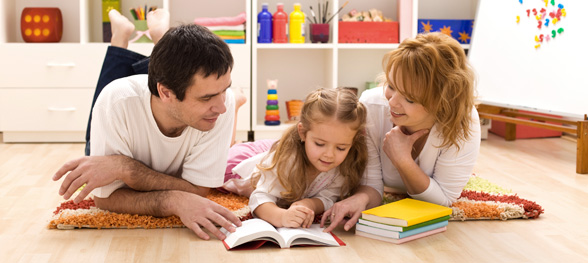 Unlocking a Child's Potential
Solutions for Improving Brain Function
Learn how new approaches in alternative healthcare can reduce and improve symptoms of developmental disorders. The therapies presented in this seminar are used to successfully promote self-regulation within the brain and can be used with other approaches as a complementary solution.
Hear from leading experts who have successfully used these alternative solutions to help children overcome their symptoms. From movement therapy to brain training and digestive healing, this seminar offers an overview of these techniques and their success with a variety of issues families and children are facing. The seminar also offers a new perspective on parenting by connection, which provides another useful tool for both therapists and parents.
Topics
Bette Lamont - Neurological Reorganization and Movement Analysis
Roxana Sasu - Neurofeedback
Dr. Lisa Hannifan - Bio-Medical approaches
Kathy Gordon - The Parenting Connection
Cost
$65
CE credit
$25
no CE credit
Course fee covers lunch and course materials
Who Should Attend?
Psychologists

Nurses

PTs and OTs

Social Workers

LPCs

MFTs

Psychiatrists

Family Therapists

Neurologists

Educators

LCSWs

LMHCs

Medical Doctors

Chiropractors

Parents
Presenters
Roxana Sasu, RN




Roxana received her MD from Carol Davila Faculty for General Medicine and Pharmacy, Bucharest, Romania and worked as a General Practitioner in one of the biggest Clinical Hospitals there. She then became involved in nutritional research and used nutritional supplements in conjunction with western medical treatments. She holds a license in Registered Nursing in the USA.



She entered the neurofeedback field in May 2008 and has successfully trained clients using the Othmer Method at the EEG Institute since then. She divides her time between training her clients, teaching professional courses and researching new ways of approaching the training to achieve better results with her clients. Her clinical interests include emotional trauma and eating disorders as well as physiological disregulations related to anxiety and depression.

Bette Lamont, M.A./D.M.T.




Bette is a Certified Counselor with degrees in Education, Neurological Reorganization, and Movement Analysis. She is a skilled therapist, lecturer and adviser, working with individual clients around the United States, with a large practice working with adopted children, children struggling with developmental trauma disorder, in addition to children with learning and attention issues, brain injuries and autism spectrum disorders.

Dr. Lisa Hannifin




Dr. Hannifin is a Board Certified Family Chiropractor with a subspecialty in pediatric special needs and prenatal care for pregnant mothers. Dr. Hannifin earned her bachelor's degree, Magna Cum Laude, in Ethics/Religious Studies with a minor in Biology from California State University Northridge. She earned her Chiropractic degree, Cum Laude, from Cleveland Chiropractic College in Los Angeles, one of the top chiropractic schools on the west coast. She has completed additional training in Pediatric special needs from the International Chiropractic Pediatrics Association and continues extensive biomedical intervention training with the Medical Academy of Pediatric Special Needs (MAPS). She has a 9 year old son recovering from autism and was personally mentored by Dr. Jacquelyn McCandless, one of the initial trailblazers in biomedical intervention for neurological developmental delays/conditions.





Dr. Hannifin has been a practicing chiropractor for 16 yrs and has also been involved with biomedical interventions for the last 7 yrs.

Kathy Gordon




Kathy is the single adoptive mother of a beautiful 10 yr old boy. Parenting a child, whose first life experiences were traumatic, proved to be more challenging than she had envisioned. Witnessing the profound change in her son, by using Hand in Hand Parenting, and the healing power of the Parenting by Connection listening tools, she wanted to share this approach with other parents and caregivers. She is also an advocate of a multi-prong approach to healing learning and behavior challenges and will soon be undertaking neurofeedback.





Kathy is particularly interested in working with foster parents, adoptive parents, and parents of children with any type of special need. She offers the Building Emotional Understanding Class in person in Los Angeles and on the phone. She is a gifted speaker and offers introductory talks on Parenting by Connection, as well as specific topics such as Tantrum Training, Setting Limits, Listening Partnerships and Connecting with Your Teens.



You can read about her journey with her son on the Hand in Hand Parenting blog.
What You Will Learn
Roxana Sasu, RN
1. Summarize how neurofeedback develops self-regulation and central nervous system stability
2. Explain how neurofeedback facilitates and complements traditional modes of therapy
3. Identify the value of neurofeedback as an alternative to medication
4. Organize awareness of neurofeedback's efficacy in helping with various symptoms in children with behavior and/or learning challenges
5. Choose how neurofeedback can be used in the clinical practice in addition to other types of therapy to enhance the clinical results
Bette Lamont, M.A./D.M.T.
1. State how traumatic events, gaps in development, and deprived early environment create changes in the brain
2. Identify which gaps in development create difficulties in learning and attention
3. Review gaps in development impact the child's social and emotional skills making them unable to interact in age appropriate ways
4. Discuss the identification and implementation of simple activities that can address some of these challenges
Dr. Lisa Hannifin
1. Summarize the underlying medical conditions that impact behavior and brain function
2. Identify 4 major biologic players involved in neurodevelopmental delays and maladaptive behavior
3. Explain the various tests to confirm the presence of conditions that impact learning and behavior
4. Review of non-pharmaceutical treatment options/interventions
Kathy Gordon
1. Demonstrate the latest brain research, including the studies of neuroplasticity, along with attachment theory support the use of Parenting by Connection Listening Tools to help a child heal
2. Implement at least 2 of the 6 Parenting by Connection Tools in order to strengthen parent-child connectedness and increase cooperation
3. Assess how to get support as a parent or care-taker in order to increase one's effectiveness in working with challenging children
Schedule
9:00 - 9:30am Registration

9:30 - 10:45am
Bette Lamont on Neurological Reorganization

10:45 - 11:00am Break

11:00am - 12:00pm
Roxana Sasu on Neurofeedback

12:00 - 12:30pm Lunch

12:30 - 1:00pm Q&A

1:00 - 2:00pm
Dr. Lisa Hannifin on Biomedical Interventions

2:00 - 2:15pm Break

2:15 - 3:15pm
Kathy Gordon on Parenting Solutions

3:15 - 3:30pm Break

3:30 - 4:00pm Q&A

4:00 - 4:30pm
Discussions, next step etc.
Cancellation/Refund Policy: Cancellations must be received 10 days prior to the workshop. If you cannot attend, a qualified substitute may attend in your place.

Contact Information: To cancel your registration, sign up for a different workshop or have questions regarding this course, call EEG Info at 866.334.7878.

Information for special needs participants: This program will be accessible to individuals with disabilities, according to requirements of the Americans with Disabilities Act. Please contact EEG Info if you need further information or if you have requests for special needs participants.

Continuing Education: The course meets the qualifications for 6 hours of continuing education credit for MFTs and/or LCSWs as required by the California Board of Behavioral Sciences; provider #3628.

Satisfactory Completion: Participants must complete an attendance/evaluation form in order to receive a certificate of completion/attendance. Your chosen sessions must be attended in their entirety. Partial credit of individual sessions is not available.