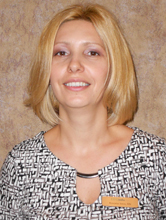 Roxana Sasu, RN
Roxana received her MD from Carol Davila Faculty for General Medicine and Pharmacy, Bucharest, Romania and worked as a General Practitioner in one of the biggest Clinical Hospitals there. She then became involved in nutritional research and used nutritional supplements in conjunction with western medical treatments. She holds a license in Registered Nursing in the USA.
She entered the neurofeedback field in May 2008 and has successfully trained clients using the Othmer Method at the EEG Institute since then. She divides her time between training her clients, teaching professional courses and researching new ways of approaching the training to achieve better results with her clients. Her clinical interests include emotional trauma and eating disorders as well as physiological disregulations related to anxiety and depression.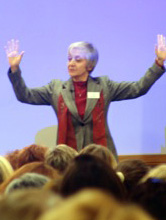 Bette Lamont, M.A./D.M.T.
Bette is a Certified Counselor with degrees in Education, Neurological Reorganization, and Movement Analysis. She is a skilled therapist, lecturer and adviser, working with individual clients around the United States, with a large practice working with adopted children, children struggling with developmental trauma disorder, in addition to children with learning and attention issues, brain injuries and autism spectrum disorders.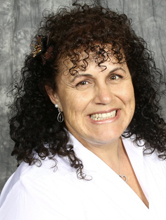 Dr. Lisa Hannifin
Dr. Hannifin is a Board Certified Family Chiropractor with a subspecialty in pediatric special needs and prenatal care for pregnant mothers. Dr. Hannifin earned her bachelor's degree, Magna Cum Laude, in Ethics/Religious Studies with a minor in Biology from California State University Northridge. She earned her Chiropractic degree, Cum Laude, from Cleveland Chiropractic College in Los Angeles, one of the top chiropractic schools on the west coast. She has completed additional training in Pediatric special needs from the International Chiropractic Pediatrics Association and continues extensive biomedical intervention training with the Medical Academy of Pediatric Special Needs (MAPS). She has a 9 year old son recovering from autism and was personally mentored by Dr. Jacquelyn McCandless, one of the initial trailblazers in biomedical intervention for neurological developmental delays/conditions.
Dr. Hannifin has been a practicing chiropractor for 16 yrs and has also been involved with biomedical interventions for the last 7 yrs.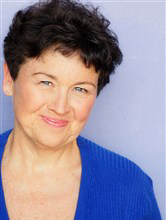 Kathy Gordon
Kathy is the single adoptive mother of a beautiful 10 yr old boy. Parenting a child, whose first life experiences were traumatic, proved to be more challenging than she had envisioned. Witnessing the profound change in her son, by using Hand in Hand Parenting, and the healing power of the Parenting by Connection listening tools, she wanted to share this approach with other parents and caregivers. She is also an advocate of a multi-prong approach to healing learning and behavior challenges and will soon be undertaking neurofeedback.
Kathy is particularly interested in working with foster parents, adoptive parents, and parents of children with any type of special need. She offers the Building Emotional Understanding Class in person in Los Angeles and on the phone. She is a gifted speaker and offers introductory talks on Parenting by Connection, as well as specific topics such as Tantrum Training, Setting Limits, Listening Partnerships and Connecting with Your Teens.
You can read about her journey with her son on the Hand in Hand Parenting blog.