Professional Education
Next Course: Practicum 1
September 28-30
22.5 CEs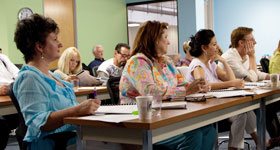 The Clinic at EEG Info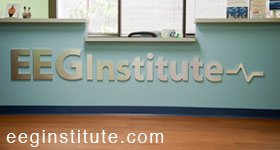 Find a Provider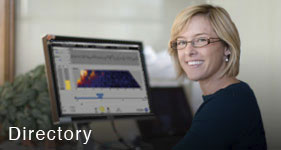 Homecoming for Veterans
National Outreach Program
Homecoming for Veterans offers neurofeedback, at no cost, for suffering from Post-Traumatic Stress Disorder (PTSD) through a network of clinicians across the country.
Find a Homecoming for Veterans Clinician
Neurofeedback & PTSD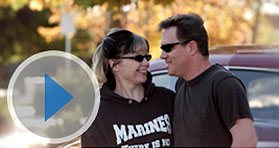 Regaining Control
Watch this powerful video featuring a USMC Captain with multiple deployments in Iraq share his experiences in dealing with PTSD, and how neurofeedback treatment at Marine Corps Camp Pendleton aided in his recovery.
View All Videos
Stay Connected via Newsletter
The EEG Info Newsletter circulates via email at least once a month. A variety of topics related to the field of neurofeedback are covered in over 300 articles.
News & Media
View All News & Media
School-based Brain Training Shown to Alleviate ADHD
By Deborah Kotz • February 17, 2014
With more than one in 10 children diagnosed with attention deficit hyperactivity disorder, parents and doctors alike have been eager to find alternatives to prescription stimulant medications like Ritalin or Adderall. Some of these options include computer programs that train the brain to increase attention span and a therapy called neurofeedback where a practitioner teaches children how to keep their brain calm and focused.
Read News Article on Brain Training & ADHD
Train The Brain: Using Neurofeedback To Treat ADHD
By Jon Hamilton • November 1, 2010
In recent years, more people have been trying an alternative approach called neurofeedback, a type of therapy intended to teach the brain to stay calm and focused. Neurofeedback is expensive, time consuming and still scientifically unproved. But, there's growing evidence that it can help.
Listen to NPR Story on Neurofeedback & ADHD
Neurofeedback Gains Popularity and Lab Attention
By Katherine Ellison • October 4, 2010
You sit in a chair, facing a computer screen, while a clinician sticks electrodes to your scalp with a viscous goop that takes days to wash out of your hair. Wires from the sensors connect to a computer programmed to respond to your brain's activity.
Read News Article on Neurofeedback & PTSD
Recent Newsletter Articles
View All EEG Info Newsletter Articles
A Look Back at my Life with Biofeedback
By Glen Martin (Part I of III) • January 20th, 2017
I started college in 1968 as a biology/geology major intending to teach in some local high school after graduation. Little did I know the twists and turns that my life would take and the changes I would see. The Civil Rights Act of 1964 had just made segregation illegal four years earlier. It took awhile, however, before the law was fully implemented. The number of 'sundown towns' where 'coloured people' within the city limits would be arrested after sundown didn't peak until the early seventies.
Read Full Article
Taming the Heroin Epidemic
By Siegfried Othmer, PhD • October 19th, 2016
The rapid rise in overdose deaths due to heroin is of frightening dimensions, showing an increase by a factor of six just since 2000. This is shown in Figure 1. Even so, this death rate is eclipsed by the overdose death rate for prescription opioids by nearly a factor of two (see Figure 2). Of course the two trends are closely coupled. It was in response to the overdose from prescription drugs that the campaign was launched to reign in the level of prescribing, and the user population is now finding its refuge in the heroin market.
Read Full Article
When Studies Are Not Needed III: Acupuncture
By Siegfried Othmer, PhD • September 29th, 2016
The August issue of Scientific American not only featured a diatribe against facilitated communication, but also one against acupuncture. Really? Acupuncture? The article starts off by reminding us of how acupuncture first came to the attentions of the wider American public. Nixon's visit to China in 1971 was the occasion. The use of acupuncture on columnist James Reston for post-operative pain was the signal event. The American medical establishment was resolutely uninterested, however, speculating that the Chinese might just be uniquely suggestible people. Americans would never fall for that kind of nonsense. But then they did.
Read Full Article