New Book Release!

Professional Education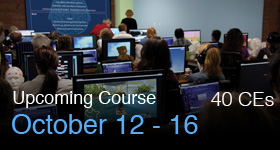 The Clinic at EEG Info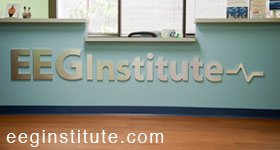 Find a Provider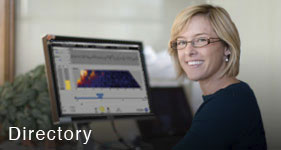 Homecoming for Veterans
National Outreach Program
Homecoming for Veterans offers neurofeedback, at no cost, for suffering from Post-Traumatic Stress Disorder (PTSD) through a network of clinicians across the country.
Find a Homecoming for Veterans Clinician
Neurofeedback & PTSD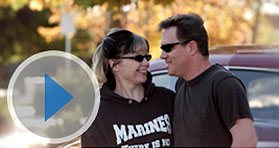 Regaining Control
Watch this powerful video featuring a USMC Captain with multiple deployments in Iraq share his experiences in dealing with PTSD, and how neurofeedback treatment at Marine Corps Camp Pendleton aided in his recovery.
View All Videos
Stay Connected via Newsletter
The EEG Info Newsletter circulates via email at least once a month. A variety of topics related to the field of neurofeedback are covered in over 300 articles.
News & Media
View All News & Media
School-based Brain Training Shown to Alleviate ADHD
By Deborah Kotz
February 17, 2014
With more than one in 10 children diagnosed with attention deficit hyperactivity disorder, parents and doctors alike have been eager to find alternatives to prescription stimulant medications like Ritalin or Adderall. Some of these options include computer programs that train the brain to increase attention span and a therapy called neurofeedback where a practitioner teaches children how to keep their brain calm and focused.
Read News Article on Brain Training & ADHD
Train The Brain: Using Neurofeedback To Treat ADHD
By Jon Hamilton
November 1, 2010
In recent years, more people have been trying an alternative approach called neurofeedback, a type of therapy intended to teach the brain to stay calm and focused. Neurofeedback is expensive, time consuming and still scientifically unproved. But, there's growing evidence that it can help.
Listen to NPR Story on Neurofeedback & ADHD
Neurofeedback Gains Popularity and Lab Attention
By Katherine Ellison
October 4, 2010
You sit in a chair, facing a computer screen, while a clinician sticks electrodes to your scalp with a viscous goop that takes days to wash out of your hair. Wires from the sensors connect to a computer programmed to respond to your brain's activity.
Read News Article on Neurofeedback & PTSD
Recent Newsletter Articles
View All EEG Info Newsletter Articles
A Veterans' Report on Recovery
Shared by Siegfried Othmer, PhD
July 24, 2015
I am a 55-year-old woman from Metairie, Louisiana, who served 20 years in the United States Army from August 10, 1978 to August 31, 1998. I enlisted to become a Parachute Rigger but first I had to pass airborne school. In October 1978, during the third week of airborne training, I witnessed a parachutist fall to his death. Needless to say, I did not graduate from airborne school.
Read Full Article
Restoring the Brain: Neurofeedback as an Integrative Approach to Health
By Siegfried Othmer, PhD
July 23, 2015
The new book Restoring the Brain: Neurofeedback as an Integrative Approach to Health is now in print. We received our initial copies from the publisher, Taylor and Francis, just in time for the July Summit.
Read Full Article
An Advanced Meditator Encounters Synchrony Training
By Siegfried Othmer, PhD
July 17, 2015
During our trip to Dharamsala, India last September in order to conduct our training course at Men Tsee Khang, the Tibetan Medical Institute, we had the opportunity to encounter a long-term meditator who was interested in experiencing the synchrony training with Cygnet.
Read Full Article [Includes Video]