Professional Education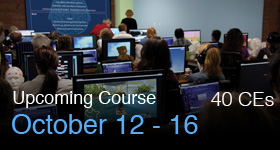 The Clinic at EEG Info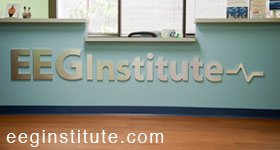 Find a Provider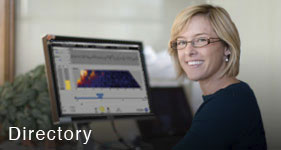 Cranium Chronicles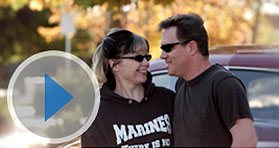 Regaining Control: Neurofeedback & PTSD
In this powerful video a USMC Captain with multiple deployments in Iraq shares his experiences in dealing with PTSD, and how neurofeedback treatment at Marine Corps Camp Pendleton aided in his recovery.

Find a Local Homecoming for Veterans Clinician
Homecoming for Veterans
Stay Connected via Newsletter
The EEG Info Newsletter circulates via email at least once a month. A variety of topics related to the field of neurofeedback are covered in over 200 articles.
I hereby allow EEG Info permission to send messages to me via email as means of communication as indicated by my signing up for this email newsletter.
News & Media
View All News & Media
School-based Brain Training Shown to Alleviate ADHD
By Deborah Kotz
February 17, 2014
With more than one in 10 children diagnosed with attention deficit hyperactivity disorder, parents and doctors alike have been eager to find alternatives to prescription stimulant medications like Ritalin or Adderall. Some of these options include computer programs that train the brain to increase attention span and a therapy called neurofeedback where a practitioner teaches children how to keep their brain calm and focused.
Read News Article on Brain Training & ADHD
Train The Brain: Using Neurofeedback To Treat ADHD
By Jon Hamilton
November 1, 2010
In recent years, more people have been trying an alternative approach called neurofeedback, a type of therapy intended to teach the brain to stay calm and focused. Neurofeedback is expensive, time consuming and still scientifically unproved. But, there's growing evidence that it can help.
Listen to NPR Story on Neurofeedback & ADHD
Neurofeedback Gains Popularity and Lab Attention
By Katherine Ellison
October 4, 2010
You sit in a chair, facing a computer screen, while a clinician sticks electrodes to your scalp with a viscous goop that takes days to wash out of your hair. Wires from the sensors connect to a computer programmed to respond to your brain's activity.
Read News Article on Neurofeedback & PTSD
Recent Newsletter Articles
View All EEG Info Newsletter Articles
Virtual Reality
By Siegfried Othmer, PhD
January 15, 2015
Developments in the virtual reality sphere were another highlight of the latest Consumer Electronics Show in Las Vegas. Matters were raised to a higher level of visibility even before the conference, when Facebook pumped $2B into Oculus. A billion here, a billion there; pretty soon you are talking about real money. As it happens, we took a look at an Oculus system a while back to evaluate its suitability for neurofeedback. It wasn't long before each of us felt just a little woozy from the experience, and opted for going back to maneuver in the real rather than the virtual world.
Read Full Article
"The Next Big Thing"
By Siegfried Othmer, PhD
January 7, 2015
A common concern among those paid to worry about the society in general, and the economy in particular, is what we may expect to see as the main driving force for change in the near future. The emerging sharing economy may be one of the best candidates for transformative change.
Read Full Article
Our Trip to India: A Look Back
By Siegfried Othmer, PhD
November 14, 2014
Going to India had not been on our bucket list when this opportunity arose, but the potential significance of our undertaking became clear to us rather quickly. And now, as we look back, we see the realistic possibility of our hopes being realized.
Read Full Article