Professional Education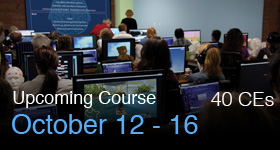 The Clinic at EEG Info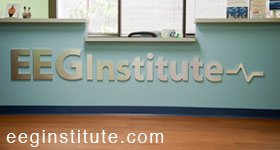 Find a Provider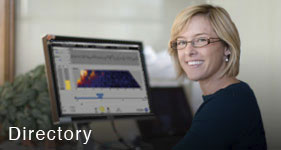 Special eBook Release from Siegfried Othmer, Ph.D.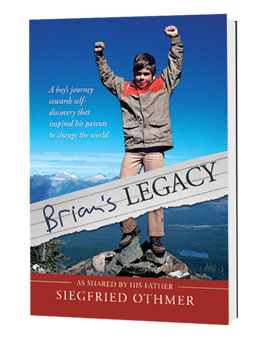 The story of a boy's personal triumph over adversity lives on through his parents' dedication to changing the world.
Start reading today and get inspired!
Brian's Legacy chronicles the emotional journey of a dedicated father and his troubled son, by paring Brian's journal entries with his father's recollections. As a child, Brian Othmer faced many challenges. As a young adult, he recorded his journey in a diary, which reveals a young man determined to understand himself and his brain, and to answer the question that drives him: Where do I fit in this world?

This is the perfect read for anyone who has been touched in some way by the difficulties of raising a troubled child. It is also a universal story for those looking for inspiration to improve their day-to-day lives.

What Readers Are Saying
| | | |
| --- | --- | --- |
| "I was impressed with the book's examples of honor for individuality. Each character was true to themselves, in difficult times." | "Brian's soul-searching and sometimes lyrical prose about his medical and interpersonal struggles is heart-wrenching throughout the book. The result for me was the feelings of both privilege and pain at being allowed this glimpse inside of his very personal struggles." | "Reading Brian's Legacy helped me reach an even deeper level of understanding and compassion for the struggles as well as the dreams of my children, my clients, and even my own. The pages of this book are filled with honesty, humbleness, wisdom and love brought by its author." |
Cranium Chronicles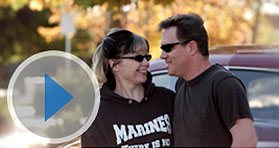 Regaining Control: Neurofeedback & PTSD
In this powerful video a USMC Captain with multiple deployments in Iraq shares his experiences in dealing with PTSD, and how neurofeedback treatment at Marine Corps Camp Pendleton aided in his recovery.

Find a Local Homecoming for Veterans Clinician
Homecoming for Veterans
Stay Connected via Newsletter
The EEG Info Newsletter circulates via email at least once a month. A variety of topics related to the field of neurofeedback are covered in over 200 articles.
I hereby allow EEG Info permission to send messages to me via email as means of communication as indicated by my signing up for this email newsletter.
Recent News & Media
View All News & Media
School-based Brain Training Shown to Alleviate ADHD
By Deborah Kotz
February 17, 2014
With more than one in 10 children diagnosed with attention deficit hyperactivity disorder, parents and doctors alike have been eager to find alternatives to prescription stimulant medications like Ritalin or Adderall. Some of these options include computer programs that train the brain to increase attention span and a therapy called neurofeedback where a practitioner teaches children how to keep their brain calm and focused.
Read News Article on Brain Training & ADHD
Biofeedback now a "Level 1 — Best Support" Intervention for Attention & Hyperactivity Behaviors
By SharpBrains
October 5, 2012
PracticeWise, the company that maintains the American Academy of Pediatrics "Evidence-based Child and Adolescent Psychosocial Interventions" announced it will elevate biofeedback as an intervention for Attention & Hyperactivity Behaviors.
Read News Article on Biofeedback & ADHD
Neurofeedback Gains Popularity and Lab Attention
By Katherine Ellison
October 4, 2010
You sit in a chair, facing a computer screen, while a clinician sticks electrodes to your scalp with a viscous goop that takes days to wash out of your hair. Wires from the sensors connect to a computer programmed to respond to your brain's activity.
Read News Article on Neurofeedback & PTSD
Recent Newsletter Articles
View All EEG Info Newsletter Articles
Interpretation of the Reaction Time Distribution II
By Siegfried Othmer, PhD
March 5, 2014
In the previous newsletter it was established that the outliers in the distribution of reaction times could not be interpreted as the tail of the Gaussian distribution. They had to be treated as a distinct phenomenon. When it came to characterizing the distribution function that characterizes the outliers, the analysis suffered from insufficient data.
Read Full Article
Recent Critical Studies of Neurofeedback in Application to ADHD
By Siegfried Othmer, PhD
March 5, 2014
A research group in the Netherlands has recently published two neurofeedback studies that failed to corroborate the claims for EEG-informed "Theta/beta" neurofeedback in application to ADHD. The first one of these of which I became aware had relied on parent and teacher ratings to establish progress (van Dongen-Boomsma et al., 2013).
Read Full Article
Updating the Analysis of the Continuous Performance Test
By Siegfried Othmer, PhD
February 1, 2014
For more than twenty years we have been using either the TOVA or the QIKtest with anyone who is able to take the test, in order to track progress in training. Both tests yield an incredible amount of information that is directly relevant to our project of training the brain toward improved stability and self-regulatory competence.
Read Full Article