Professional Education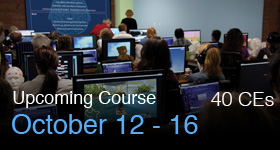 The Clinic at EEG Info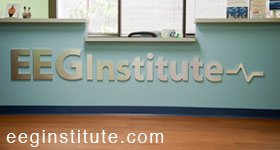 Find a Provider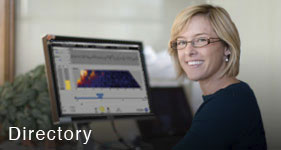 Homecoming for Veterans
National Outreach Program
Homecoming for Veterans offers neurofeedback, at no cost, for suffering from Post-Traumatic Stress Disorder (PTSD) through a network of clinicians across the country.
Find a Homecoming for Veterans Clinician
Neurofeedback & PTSD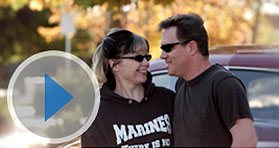 Regaining Control
Watch this powerful video featuring a USMC Captain with multiple deployments in Iraq share his experiences in dealing with PTSD, and how neurofeedback treatment at Marine Corps Camp Pendleton aided in his recovery.
View All Videos
Stay Connected via Newsletter
The EEG Info Newsletter circulates via email at least once a month. A variety of topics related to the field of neurofeedback are covered in over 300 articles.
News & Media
View All News & Media
School-based Brain Training Shown to Alleviate ADHD
By Deborah Kotz
February 17, 2014
With more than one in 10 children diagnosed with attention deficit hyperactivity disorder, parents and doctors alike have been eager to find alternatives to prescription stimulant medications like Ritalin or Adderall. Some of these options include computer programs that train the brain to increase attention span and a therapy called neurofeedback where a practitioner teaches children how to keep their brain calm and focused.
Read News Article on Brain Training & ADHD
Train The Brain: Using Neurofeedback To Treat ADHD
By Jon Hamilton
November 1, 2010
In recent years, more people have been trying an alternative approach called neurofeedback, a type of therapy intended to teach the brain to stay calm and focused. Neurofeedback is expensive, time consuming and still scientifically unproved. But, there's growing evidence that it can help.
Listen to NPR Story on Neurofeedback & ADHD
Neurofeedback Gains Popularity and Lab Attention
By Katherine Ellison
October 4, 2010
You sit in a chair, facing a computer screen, while a clinician sticks electrodes to your scalp with a viscous goop that takes days to wash out of your hair. Wires from the sensors connect to a computer programmed to respond to your brain's activity.
Read News Article on Neurofeedback & PTSD
Recent Newsletter Articles
View All EEG Info Newsletter Articles
Neurofeedback: The First Brain-Computer Interface
By Siegfried Othmer, PhD
March 9, 2015
Brain Computer Interfaces (BCI) are a relatively new fascination in the neurosciences, and the payoff in research has already been significant. By tracking the activity of a small number of neurons in the motor cortex, for example, the actual movement of an arm to direct the cursor on a screen can be fairly emulated by a robot arm that receives its instructions from the tracking electronics.
Read Full Article
Thoughts on the Police and NFL Scandals
By Siegfried Othmer, PhD
February 18, 2015
In recent months we have been sensitized once again to the problem of police violence perpetrated against men in their custody. The most famous cases persist in one's memory—Michael Brown in Ferguson, Mo., Eric Garner in New York, Ezell Ford in Los Angeles.
Read Full Article
The Problem of Homelessness Among Veterans
By Siegfried Othmer, PhD
February 18, 2015
Why is there a problem of homelessness among veterans? Indeed there is a shortage of affordable housing in Los Angeles, but that is not the real issue here. Rather, we are confronted with a problem of the brain. Homeless veterans are not able to sustain relationships, and eventually they find themselves out on their own. The downward slide may take years.
Read Full Article