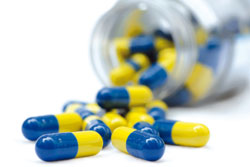 With Regard to Drugs:
We question the first resort to medication for many mild psychiatric conditions.
We question putting kids on heavy-duty anti-psychotic medications without prior research.
We question the heavy resort to medication for problems of the elderly.
We question the direct marketing of prescription drugs to the public.
We question the knee-jerk application of drugs to conditions like autism, alcoholism and other addictions, despite their manifest failures.
We question the reckless administration of antibiotics to animal and man.
We question the economic assumptions that drive the drug business to be one of the most profitable on the planet.